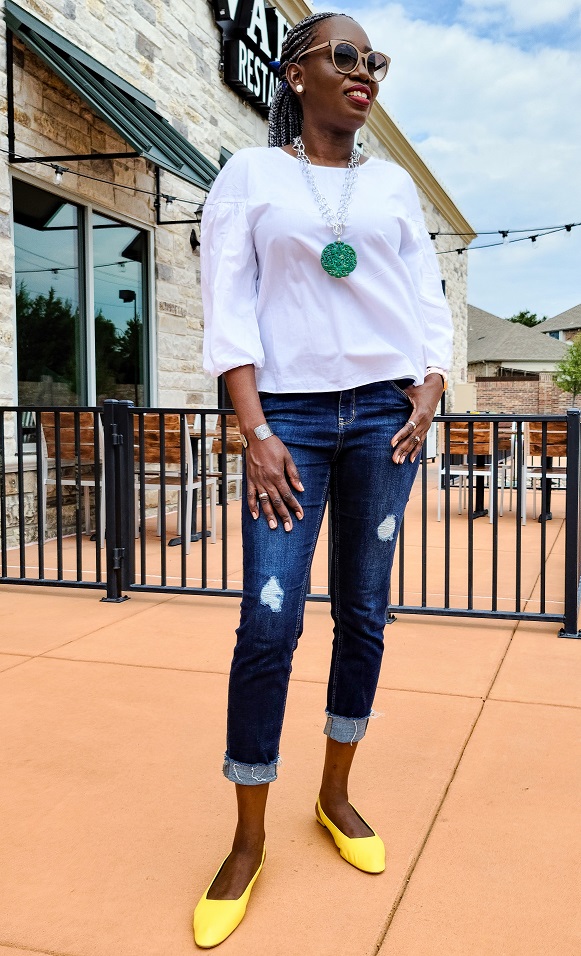 Hi Zuri's, with the fall season soon approaching there's no better time than now to start pulling out those transitional layering options and statement jewelry pieces. Today, I want to show you guys how I style my favorite white blouse and blue jeans for Fall. This is a classic outfit that can be done differently with no right or wrong way to it.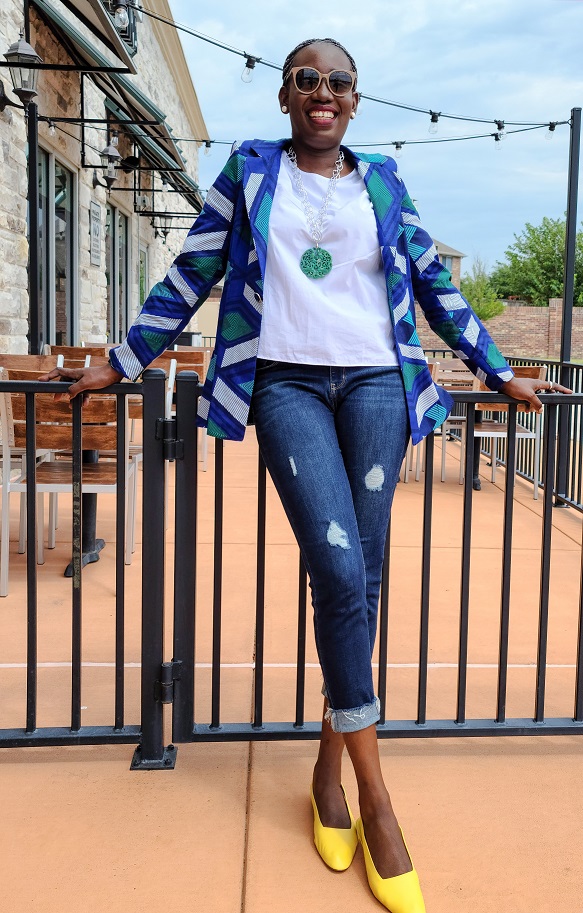 Blazers and cardigans are some of my go to pieces when thinking of layering options and they can be dressed up or down depending on their silhouette/style.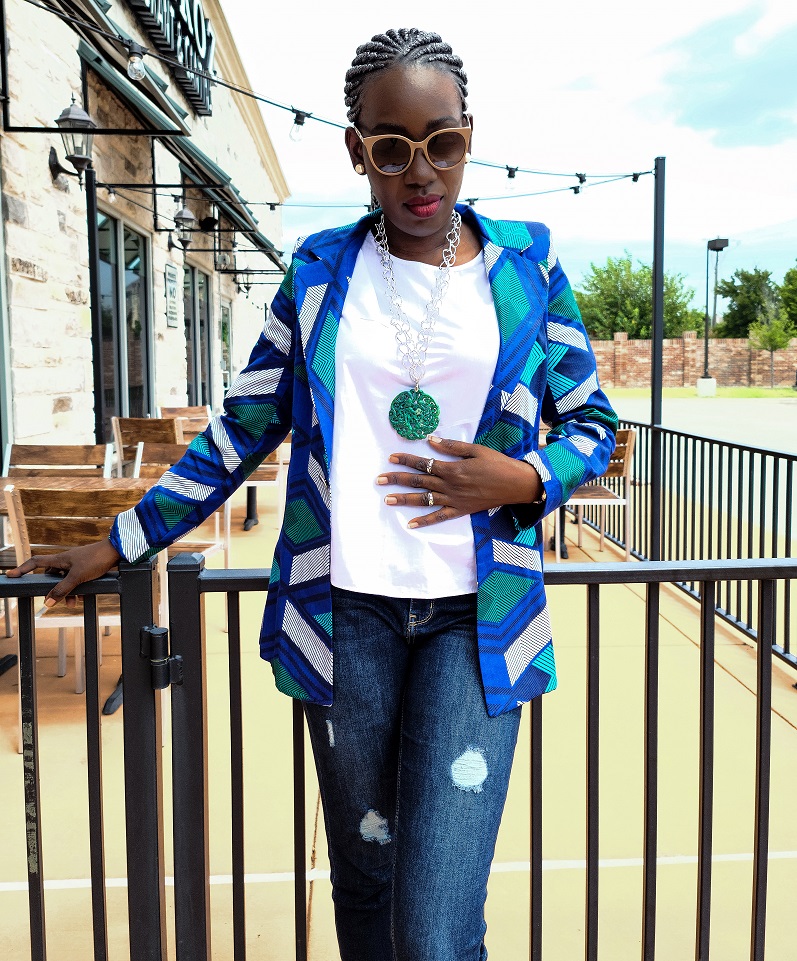 As the weather gets cooler, necklines go up and sleeves get longer, statement jewelry can be your best friend in Fall as it allows your personality to shine through. Cuff bracelets, Cocktails rings, statement necklaces all pair great with a light sweater or a Blazer.
Style your outfits with accessories in complimentary colors and if you live on the bolder side of life then go all out with a color that speaks volumes.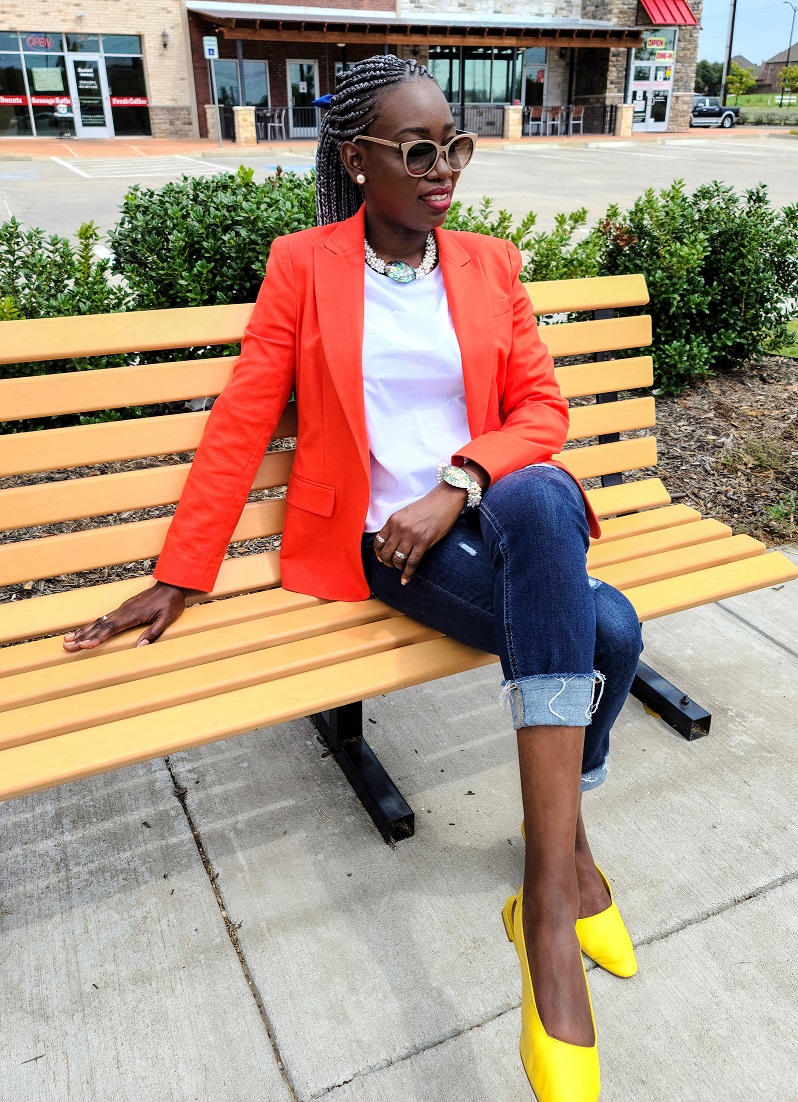 A pop of color is always a great idea, Fall weather brings about a lot less sunshine and this leads to a dip in our serotonin levels, the happy hormone that is naturally produced when we have warmer weather and more sun exposure.
Adding a splash of color to your outfit can help elevate your mood. Jewelry is always a great way to add color to your outfit if you don't want to be completely decked in color.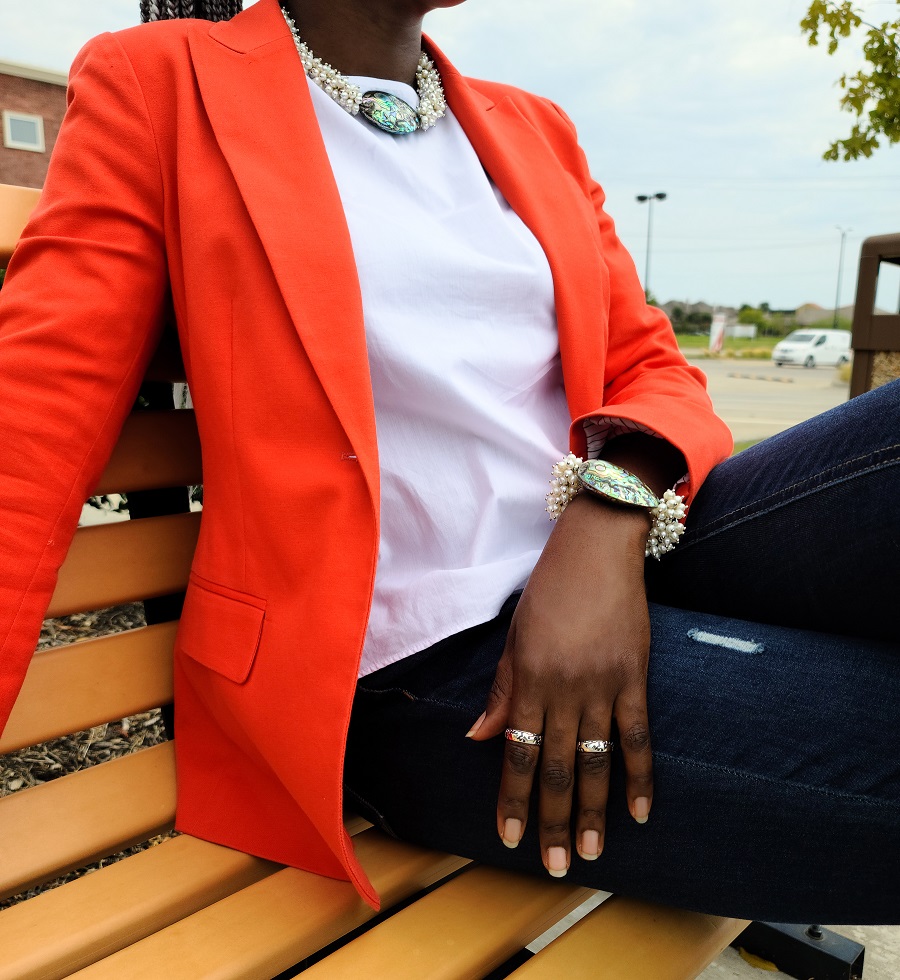 Check out our Youtube channel for more tips and show us how you style your Fall Outfits by tagging us on Facebook or Instagram.
Thanks for reading Zuri's